Great Kids Halloween Ideas: A Distanced Halloween at Home
Tiffany Larsen| 30 Sep, 2020
Halloween is one of our favorite times of year! It's going to be a little different this year, with some areas taking the extra step in safety and advising against trick or treating. That's not stopping us from getting dressed up and doing some fun, at home halloween activities. 
Being 6 feet away doesn't mean you need to stop the decoration and costume design! We'll go over the essential kids Halloween costumes that you're loving, some ways to decorate the house in the spooky spirit, and we even have a fun craft that'll help you give out candy with no risk! 
Kids Halloween Costumes
Not to brag, but our kids Halloween costumes this year are our best yet! We know fall is cooler, so all of our costumes can be dressed up with a fun Sparkle In Pink jacket and boots for the ultimate costume!
Socially Distanced Halloween Decorations
Just because we're all celebrating Halloween from 6 feet away, that doesn't mean you can't still decorate your home! We have some awesome ideas on how you can create a fun, socially distanced Halloween decor to add to your already scarily-decorated yard that'll be spooky, but not so spooky for trick or treaters!
Set up Spooky Drive-By Tables!
This amazing idea from Olivia Albers at Fun365 gives us serious goose-bumps (in a good way)! Keep kids away from the front door by setting up drive-by candy collection stations in your driveway or on your porch! Decorate them in whatever theme seems most appropriate. Create some trick-or-treat kits that keeps candy-handling to a minimum and all kids get a fun size selection of candy. Coordinate with other families on your street to make it a kid-friendly block party!
Pumpkin Carving Competition
Good news for all you pumpkin fans, pumpkin carving is a great social-distance-friendly event that'll get the spooky season started! The CDC even approves it as a low-risk activity!
"These lower risk activities can be safe alternatives: Carving or decorating pumpkins with members of your household and displaying them. Carving or decorating pumpkins outside, at a safe distance, with neighbors or friends".
From experience, Target has the best pumpkin carving kit for kids. The one we bought was four dollars and had tools and a set of designs - so we bought multiple for some friends and threw a safe, socially distanced pumpkin carving contest with masks - spoilers, everyone won! (This one's even fun for mom and dad!)
Fun Halloween Crafts for Kids
It wouldn't be a Sparkle In Pink post without a fun craft to do! We had so many ideas and suggestions on what a fun kids craft for Halloween could be, we almost did them all! But we made a decision - This year, we'll be making Ghost Garlands to drape around our pumpkins!
Paper Ghost Garlands

This was a favorite! We wanted something easy and low cost that'll still keep the kids busy for a few hours. After we finished up, we made some fun candy grab bags - we used candy corn, but we advise using wrapped candy for Halloween for safety purposes - and we're using this for our little socially distanced Halloween set up!
Materials
Paper (any color, we stuck with white) - The bigger the better!!
A Marker (we used a Sharpie)
A Pencil
Scissors
String/Twine/Sticky-tape
Paint - We used this Washable Kids Paint from Target
A Paintbrush
Any accessories for your ghost

Glue
Googly eyes
String
Stickers
Anything you can glue on to make it extra spooky
Process - Ghost Garland
Fold the paper long ways into the desired height of the ghost - I recommend going a little thicker than you would think.
Cut along the folds
Fold the thin piece of paper in half. Unfold
Fold the bottom half in half to the centre line. Unfold. Repeat on other side
Refold paper like an accordion.
On the top square, draw an outline of a ghost (you could really use any shape, but we chose ghosts). Make sure the edges touch the side of the square.
Cut along the outline but do NOT cut along the edges - this will help keep the line together.
Unfold! 
Repeat with as many strips of paper as you'd like!
To link together, poke a hole in either side of the ghost line and tie a piece of string between them. Alternatively, you can use tape or a sticker (we used both!)
Get Sparkly this Spooky Season
There's so much to do this Halloween, we're positive you'll find the best way to safely celebrate with your family. Remember, wear a mask, wash your hands, and try not to get spooked!
Featured Blog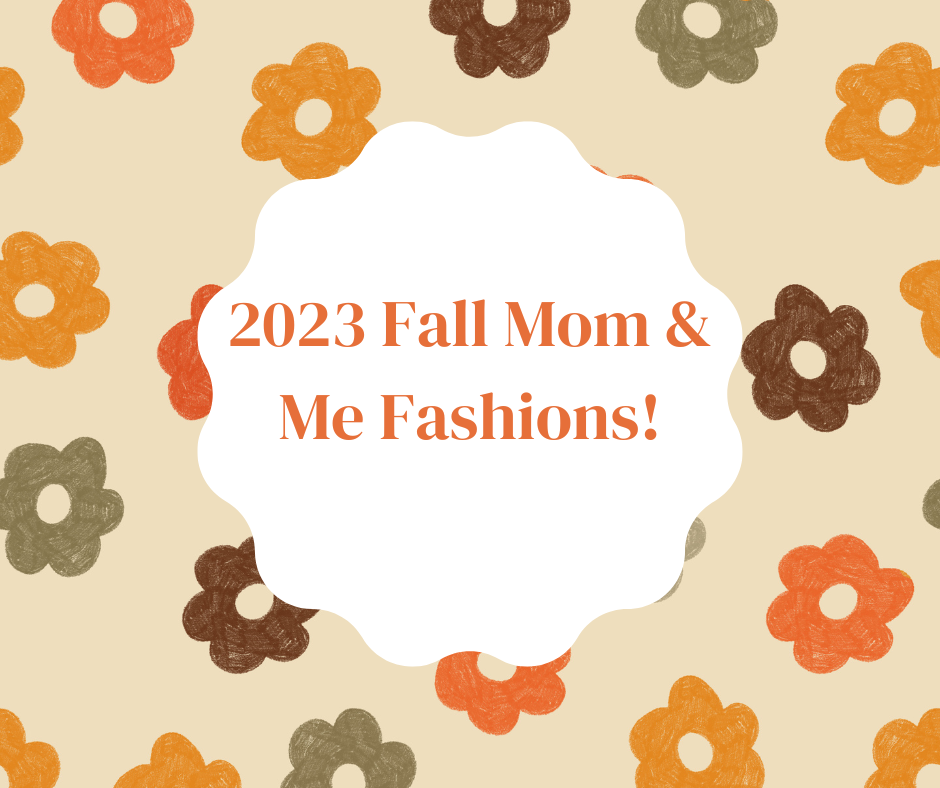 Tiffany Larsen| 27 Aug, 2023
Fall is sweeping in with its palette of fiery reds, crisp ambers, and soft golds, and...
Tiffany Larsen| 27 Jun, 2023
As the back-to-school season approaches, parents and children alike find themselves caught up in the anticipation...