The Best Kids Valentines Day Ideas
Tiffany Larsen| 12 Jan, 2021
Valentine's is almost upon us and it's time to spoil the apple of your eye. With classic pink and blush tones to precious little heart printed dresses and tees, your kids are going to feel the love this Valentine's Day. Pair function and fashion with our incredible Valentine's Day range.
What does Valentine's Day celebrate? 
"Valentine's Day occurs every February 14. Across the United States and in other places around the world, candy, flowers and gifts are exchanged between loved ones, all in the name of St. Valentine." - History.com
Valentine's Day is commonly thought of as the celebration of love and is the perfect opportunity to teach your little ones about love and how to give and receive it.
Teaching Kids the Meaning Of Love
What is love? Whether your answer is "don't hurt me" or "a smoke made with the fume of sighs" or "blind", we all know explaining love is hard. And we all know how easy it is for our little curious kids to ask hard questions. So it's important to be prepared on how to describe love in a way your kids will understand. 
As with every explanation, the KISS method is the perfect way to explain love - Keep It Simple, Stupid! "The key is to use words and concrete examples they can understand and to recognize that the child's model for love is how you treat them," explains Scott Carroll, a child psychiatrist and physician. 
The first step is to start with what your kids know best "Love is when you really care about someone or something," Carroll suggests as an opener, "so you try very hard to take care of them and keep them safe, just like how I take care of you and keep you safe."
Conversations should center around care and expressing love through action.
Valentine's Day outfits for school / Themed Valentine's day outfits for kids
Valentine's Day is the perfect excuse to dress up a little extra special. Get a little glittery and excited with the Sparkle In Pink Valentine's Day collection.
Kids Valentine's Dresses
Valentines Day dresses are nothing short of adorable! With the cold weather waning, our selection of kids dresses is the perfect selection of long sleeve and short sleeve with jackets to make it perfect for any weather.
Gold Hearts Black & Red Sequin Dress
Starting with a little sparkle this season, our black and red sequin dress is perfect for making a statement this Valentine's Day. The long sleeve design makes it a perfect cozy pick, keeping her warm all day long. Your little one will feel the love in this versatile design, made from soft and cozy fabric that will keep her comfy during all adventures.
Hugs & Kisses Dress
You'll want to hug and kiss your little bundle of joy all day in this adorable XO printed dress. Made with soft fabric means it's perfect for active little ones and will keep them warm all day. The sweet little ruffles give this dress a girly flair that'll help her stand out. Pair this dress with a pair of long socks and a beanie for the cutest look this Valentine's Day!
Pink Stripe Heart Dress
Pink and perfect in every way. Our soft, long sleeve pink stripe dress has an adorable set of bell sleeves and a print fit for a princess. The cute design can be paired with our Sparkle In Pink boots and a cute set of hairbows for any and all adventures she's having this Valentine's Day. The soft cotton-spandex blend is perfect for all day wear, meaning it'll look amazing on your little love bug.
Kids Valentines Outfits
What's Valentine's Day without a cute outfit? We don't know! Our selection of outfits has sets with pants, dresses, skirts, and shorts for any adventure, any weather.
Red Heart Sequin & Plaid Skirt Set
Ouch, our hearts! Your little one will LOVE this outfit - this adorable heart sequin and plaid skirt with long sleeve top set is soft, cozy and just what our hearts ordered! Keep her comfy and warm in our best selling Valentine's day outfit, no matter what her adventures are. This soft cotton blend is perfect for any weather, and will make her Valentine's Day extra sparkly.
Hearts & Truck Denim Pant Set
Beep Beep! Get in! We're going shopping! This super sweet long sleeve design makes this "hearts & trucks" denim pant set a perfect cozy pick for any little romantic! The cream-colored top with cute hearts and truck embossed on the front makes for sweet feminine flair and the patched denim is the most versatile pair of pants she can own - perfect for mixing and matching on any adventure.
Cheetah Desert Cactus Bell Bottom Set
It's all groovy baby! Time to soak up the love! Our Cheetah Desert Cactus Bell Bottom Set takes her back to the 60's and the fun fringed top is just the icing on the cake. The adorable bell bottoms - yes, they're back in fashion, can you believe that?! - are cheetah print, a fashion forward statement, and are stretchy waist, meaning no more zips or buttons. The long sleeve shirt with adorable embossing and fringe makes this our sweetest top ever, perfect for feeling the love!
Kids Valentines Shirts
"Friends-Faith-Hope-Love" Sequin Top
Keep the love going with this adorable "Friends-Faith-Hope-Love" sequin kids top! It's long sleeves with sequins makes it stylish and cozy for all day wear. The "Friends Faith Hope Love" embossed around the heart gives this top sweet feminine flair. Pair this with any pair of jeans, leggings, or skirt to amp up the love.
Rosy Pink & White Button-Up Kids Sweater
My heart just skipped a beat! This rosy pink & white button up sweater is the height of adorable-ness! This textured knit fabric makes this sweater a perfect fit for Valentine's Day and fall. Ultra soft with functional button down design, this kids sweater is perfect for every day wear over any top and any pants.
Kids Valentines Accessories
"Be My Valentine" Bow
The bow says it all! Our "Be My Valentine" bow is the perfect statement piece to pair with any of our Valentine's Day clothing items. The clip is easy to add to your hair, whether you're holding a few strands back from your face or decorating a ponytail. This hair accessory features an array of valentines themed ribbons and a "Be My Valentine" button in the center!
Pink & Red Chevron Heart Bubblegum Necklace
Our Valentine Bubblegum Necklaces are a perfect addition to your little girls outfit! With red and pink beads and a dangle heart with chevron bling! These are so popular, great quality, and add so much to any outfit! Little girls love them! A must have!
"XOXO" Heart Purse
Our "XOXO" Heart Purse is a perfect addition to your little girls outfit and perfect for dress up! This purse comes shaped like a heart and has a compartment that's the perfect size to carry small necessities (namely snacks, of course!)
Fun Valentine's Day craft to express their love
It wouldn't be a Sparkle In Pink blog post without some fun crafts!
Valentines Day Slime
Valen-slime Day!
Slime? For Valentine's Day? You got it, dude! Follow along with us below!
What you'll need:
For the slime
colored glue (or glue with some food coloring)
baking soda
contact solution
a big bowl
a spoon
any sparkles/additions
For the card
construction paper
white card stock
a sandwich bag/zip-lock bag
glue
decoration stationery
Voila! Personalized slime cards! Who woulda thunk it?
Valentine's Day Paper Crowns
We are OBSESSED with these Valentine's Day paper crowns! Follow along with us below!


What you'll need:
white card stock
red and pink (or other color) construction paper
Valentine's Day stickers
glitter (duh!)
glue stick
scissors
coloring stationery
And there you have it! Two queens with their perfect Valentine's Day crowns!
Kids Valentines Day Ideas at Sparkle In Pink!
No matter what your plans are for Valentine's Day, our selection of festive and fun kids clothing and accessories will make the date even more special. Don't forget to send us pictures of your Valentine's Day craft!
Featured Blog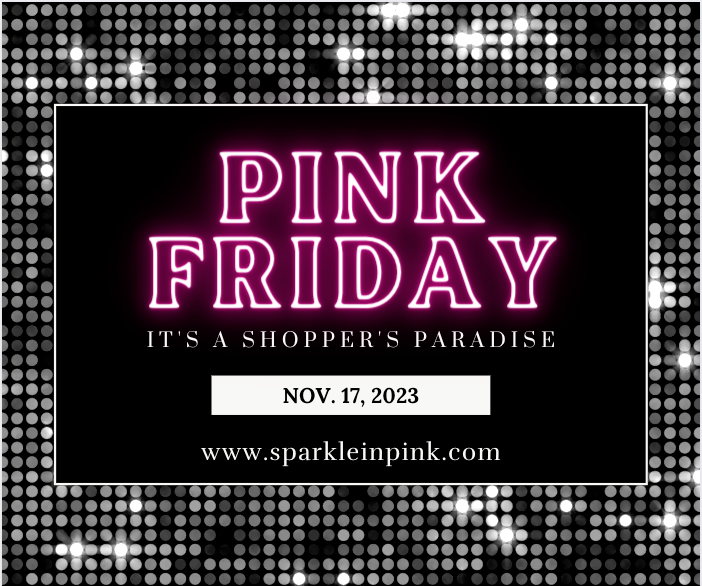 Tiffany Larsen| 13 Nov, 2023
Hey there, shopping enthusiasts and connoisseurs of boutique charm! Get ready for an exciting journey, as...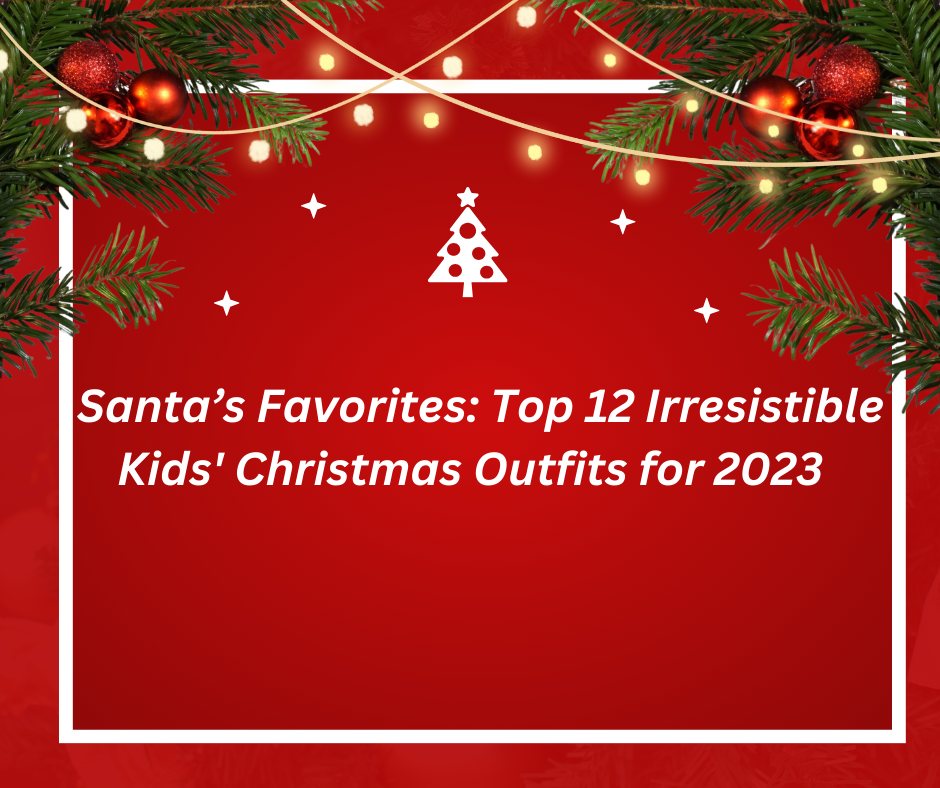 Tiffany Larsen| 26 Oct, 2023
The twinkling lights are up, the festive songs are on repeat, and the scent of gingerbread...